Our Corporate Plan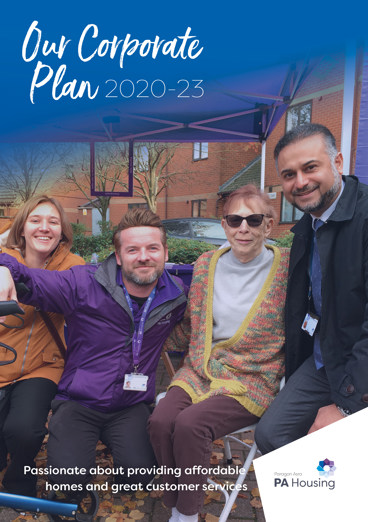 PA Housing is a passionate organisation made up of amazing people who are committed to providing affordable homes and great services. I am incredibly proud to say we have made great progress in doing this since the merger which created PA in 2017.
Can we continue to build on this momentum in the next three years of this new Corporate Plan 2020-23 – and in the face of the fresh challenges we and our customers face following the COVID-19 pandemic? Absolutely.
We will all face many challenges in the coming months and years as we recover from the pandemic. At PA Housing we are determined to seek out opportunities and deliver great things over the life of this Corporate Plan and beyond. We have the responsibility and the potential to make a profound positive impact on people's lives and we will do everything we can to make this a reality.
Anne
Anne Turner
Interim Chair of PA Housing