Moving home
If you want to move from your current PA Housing home by ending your tenancy the first thing you need to do is tell us.
Depending on your circumstances you may find some useful information below.
Before you move out of your home
Please make sure you:
Pay your rent in full.

Complete all outstanding repairs.

Hand in all keys, including those for communal doors and key fobs for garages etc. We will charge you for replacements if all keys aren't returned.

Clean the property and clear it of any rubbish.

Pay any outstanding utility bills in full. If you could let us know your supplier and final meter reading, that would be useful information for the next tenant.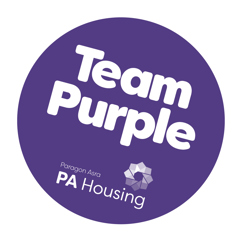 This service is part of

#teampurple