Equality, diversity and inclusion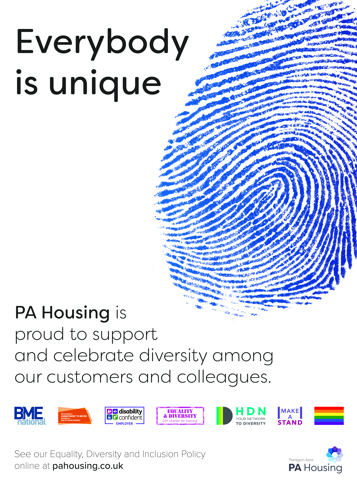 Everybody is unique, and we're committed to promoting diversity, inclusion, and a culture that actively values difference. This commitment is promoted by our Board and applies to all customers, employees and other stakeholders, such as contractors, volunteers and partners. We believe that everyone is entitled to respect and dignity and we are committed to building an environment where our employees, customers, contractors and visitors are treated in this way.
What makes you unique?
We know that diversity and inclusion are fundamental to the effective delivery of our services and we are working to embed diversity and inclusion across all our business functions by focusing on understanding and addressing the needs of all our customers and staff.
Our Equality, Diversity and Inclusion Policy was drawn up following consultation with customers and staff and goes far beyond the requirement of the Equality Act. It is monitored by our proactive staff Equality and Diversity advisory group.