Alam Navsa, Chair of Maynard Co-operative wins award!
2021 - January, Latest news
The results of the inaugural Confederation of Co-operative Housing (CCH) awards have announced Alam Navsa, Chair of Maynard Cooperative their 'Housing Co-operator of the Year' for 2020!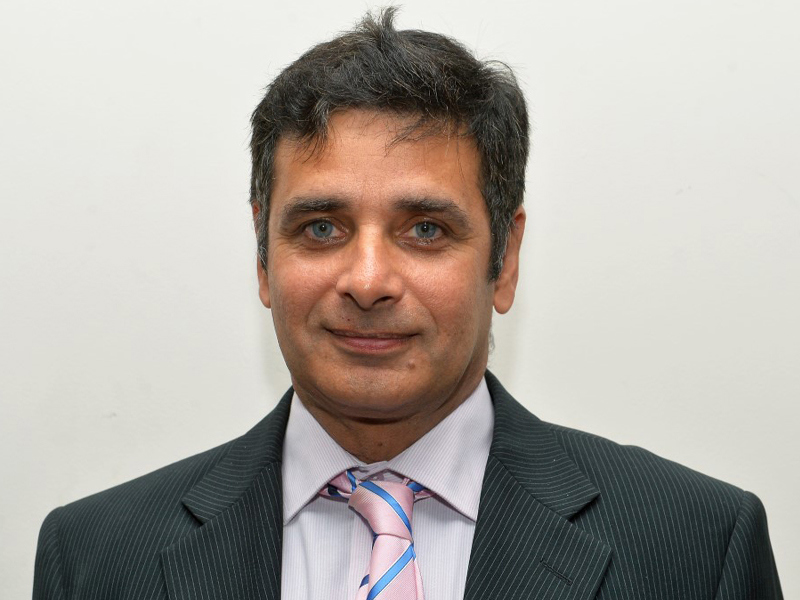 The Board and staff at CCH, and of course – the sponsor of the award - Co-op Homes, have announced that Alam Navsa has won the award for Housing Co-operator of the Year.
The award comes with a prize of £500 to invest in the Maynard Housing Co-operative community.
PA Housing has been the managing agent for Maynard Co-operative and is proud to be associated with the work done by Alam and Maynard Committee.
About Alam
Alam has been Chair of Maynard Co-operative Housing Association for the last 25 years, crusading community-led housing and steering the co-op's success – while bringing up three children and running a full-time business.
Having grown up in a children's home, Alam is driven by a passionate commitment to helping people enjoy a decent home and a better life.
After joining the management committee (tenant members who run the co-op as unpaid volunteers) in 1995, he became Chair within a month. The co-op was in financial difficulties, its housing stock was in poor condition and the previous committee often struggled to achieve a quorum for meetings.
Seeing these challenges, Alam set about recruiting fellow tenants to create a newly reinvigorated committee. With their support, he turned the co-op's dire plight around and, through good management, it is now in an extremely healthy financial position.
Alam, with committee support, spearheaded a long-term improvement programme to regenerate Maynard's housing stock, bringing homes up to (and exceeding) decent standards. This has involved new kitchens, bathrooms, exterior doors, double glazing, heating, rewiring and damp proofing. He also ensured sourcing of funding for a multi-million-pound programme of insulation work completed in 2015.
Under his leadership, the co-op was able to buy a derelict building in 2013 and refurbish it to create four new flats, increasing its stock to 118 homes in the Highfields area of Leicester. Having secured funding to buy another two houses, he and fellow committee members are currently working to find suitable properties.
Alam is an amazing bloke, but very humble. He's done a tremendous amount for our co-op over these many years. He is a strong and enthusiastic leader – the kind of person who motivates and inspires, bringing people together and making things happen."

Tim Clarke - Committee Member
Alam has worked hard to attract, encourage and welcome new committee members, sharing his knowledge and experience to mentor and coach them. He has also improved the co-op's professionalism, developing the committee members' training programme and introducing personal development reviews.
One of his innovations was the provision of tablets for committee members, enabling paperless meetings which save on printing and administration costs while reducing the organisation's carbon footprint.
His drive is second to none. Every volunteer-led organisation needs a driving force, someone completely dedicated who wants to make a real difference – and that is Alam."

Shabir Gaffar, Committee Member
Keeping the co-op accessible and true to its community roots, Alam was determined Maynard had its own local office (opened in 2001), in the heart of its stock. He has also successfully promoted tenant involvement by introducing a winter (as well as summer) trip and turned the AGM into a well-attended evening of family entertainment.
Committed to providing opportunities for young people and building community spirit, Alam is heavily involved in Leicestershire's scout groups and encourages their involvement in the co-op's social events. This included a fun day that attracted 2,500 people in 2007, which he organised to celebrate Maynard's 30th anniversary and the Scout's centenary.
Huge congratulations Alam from everyone at PA Housing!