Service 24 received accreditation award!
2019 - October, Latest news
PA Housing's brilliant customer service and Service 24 colleagues picked up their accreditation from the TSA this week at the ITEC awards in Birmingham.
The ITEC Awards celebrate the positive impact technology enabled care services have on the lives of millions of people in the UK. The accreditation means that we are now officially a TSA quality standard certified organisation.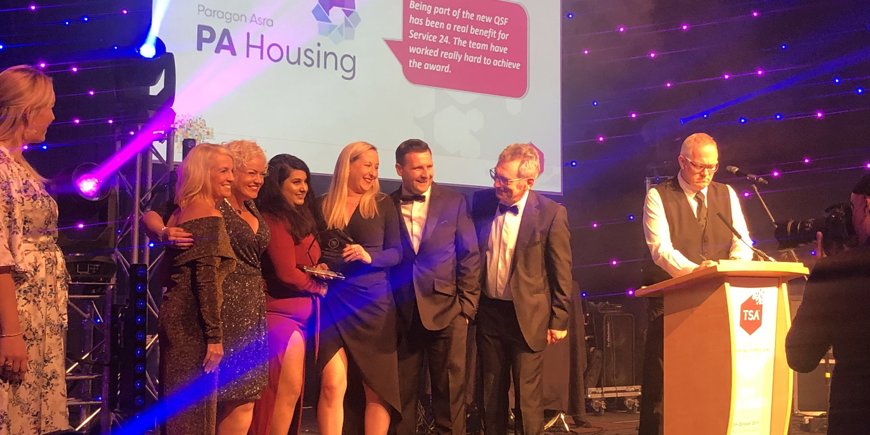 Service 24 work tirelessly for our customers and are the first port of call for anyone experiencing an out of hours emergency, so their work is fast paced and high pressure. The accreditation is testament to their hard work and is truly a badge of honour for the team and the organisation.
We'd like to offer a huge well done to the team and to everyone involved in securing this result.