Molly Gilbert named one of housing's Top 20 Young Leaders
2020 - April, Latest news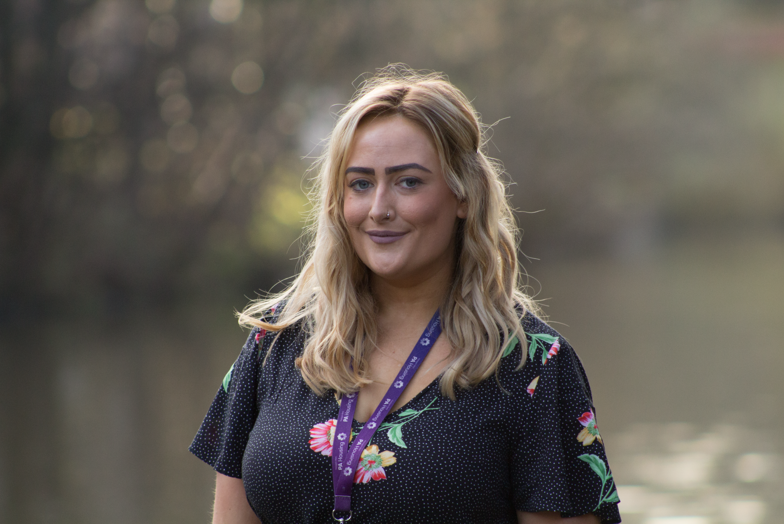 The contest's organisers set out to find individuals aged under 30, who are willing to disrupt or make a difference to the sector. Despite the huge number of entries, Molly has made it through to the next stage, and now needs your vote in order to make it through to the final of the competition.
A joint panel of judges from 24housing and the National Housing Federation, said:
"Still in her early twenties, Molly is already the authority on her area of expertise within PA Housing.
"She has come such a long way in such a short amount of time, and this has been a result of her pushing herself to gain the knowledge and skills she has needed to make her projects work," they continued.
"Molly is big on innovation and keeping up with the times, and it is inevitable that, throughout her career, she will learn, adapt, and expand her expertise, and remain on the cutting edge of digital services and customer engagement."

Molly, who is 23-years-old, started her career at PA Housing working on the phones in our Leicester-based call centre, before taking on the responsibility of training 650 colleagues to use PA's client relationship management system alongside our in-house IT Trainers. This project then led to helping our customers become more digitally engaged by promoting My PA, and supporting customers using it.  At the moment, Molly is working with a team of developers to build a chat bot for the PA Housing website. This includes inputting lots of data, and painstaking testing the system to ensure it is user-friendly.
In order to help PA Housing's residents amidst this current Coronavirus pandemic, Molly stepped up and is now back on the phones, supporting her frontline colleagues by taking customer calls through the night.
"We could always trust Molly to do all she can to help others at a time like this," her manager Daniel Moraga, Digital Programme Manager at PA Housing. "Her work will always be grounded in helping residents to get the information and support they need."
Please click here to vote for Molly. Voting closes on Friday 17 April.