Spreading some festive joy!
2020 - December, Latest news
Our Resident Committee made up of tenants Mina, Barbara and Stephen have generously awarded £3,500 of the Community Fund to create wellbeing packs, aimed at residents who will be isolated and lonely over the winter months and during this challenging time.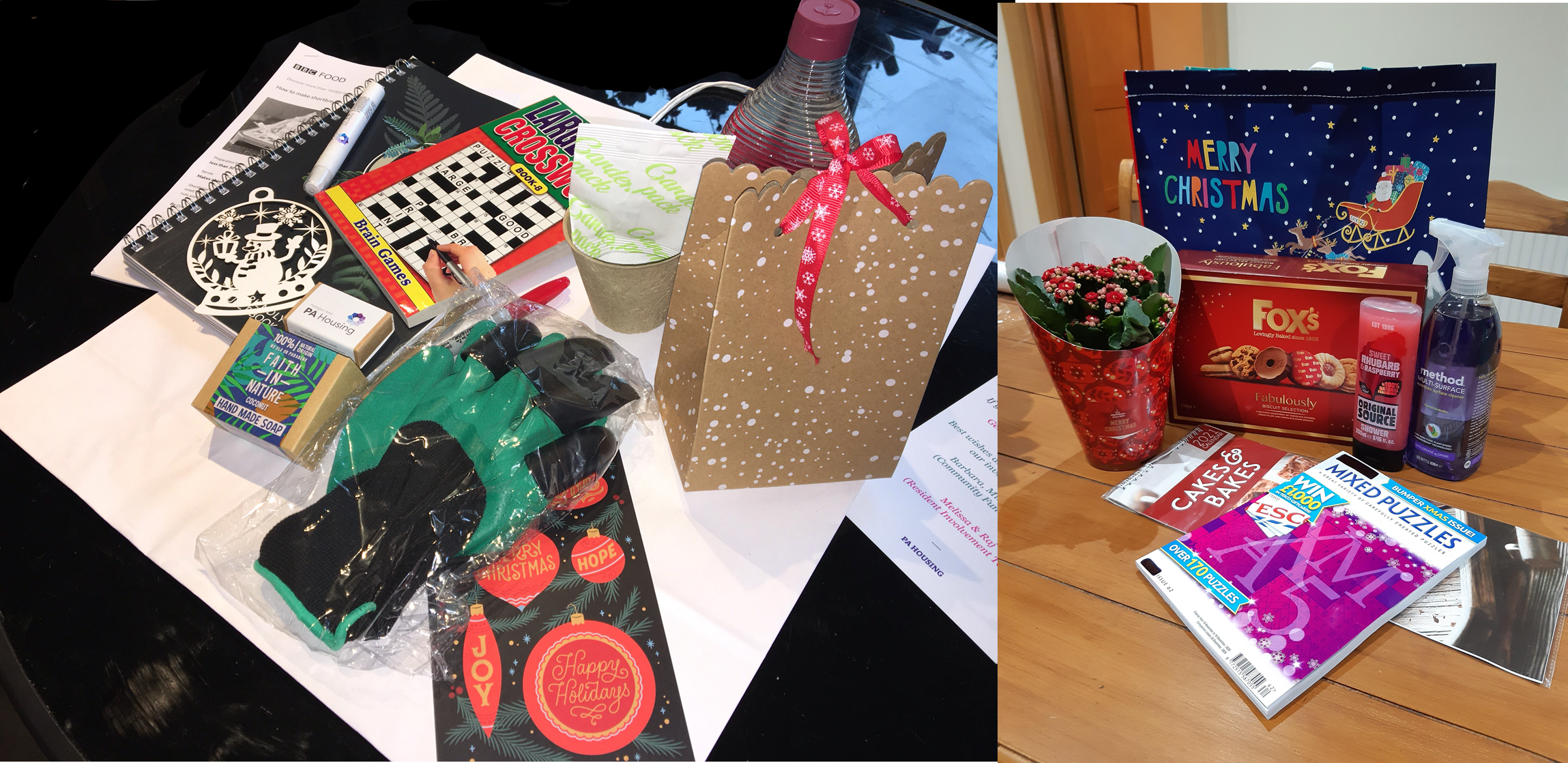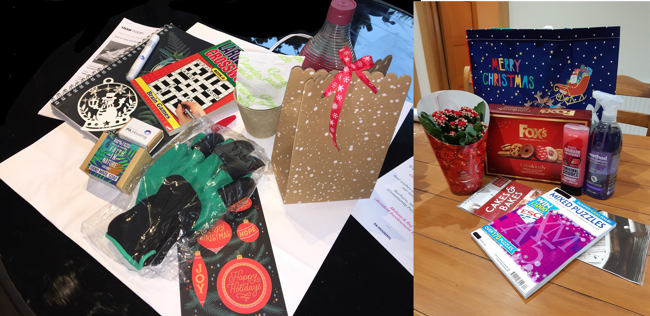 So, throughout December the Resident Involvement team at PA Housing have been working with our suppliers to source goods and deliver packs to our residents, based on referrals from our independent living and extra care scheme teams.  Amanda at Decadent and Sarah at Hampton Hampers lost their income because of Covid-19 and their gorgeous packs have been well received by our residents. Here's some of the lovely feedback we got.
"Thank you for the hamper it's so nice and very kind, never had it before."
Resident - Chaddesley
"Many thanks for the Christmas gifts. Such a welcome surprise after the past few months. Hopefully, ​ 2021 will be a better year… Thanks to you all for the care you have given us all these past 11 months."
Resident - Albany House, Nottingham
"They were amazing!!! The tenants loved them. Thanks so much."
Gemma Davis, Extra Care Scheme Manager – Albany House
"Just wanted to let you know the care packages arrived this morning. I have just delivered the first one to one of our residents, David, and he cried happy tears because he was so pleased"
Ellie Freeman, Extra Care Scheme Manager - Wolsey Building

Also, in the South East, we worked with Sarah to visit several schemes and sing socially distanced festive carols to raise spirits. Here's what people said:
"Singer has a very lovely voice we enjoyed listening was so kind."
"Wanted to thank you for organising the beautiful Christmas Carols & hamper l received today! The lady who sang had a wonderful voice...it was so lovely to hear her sing. Then she delivered the hampers...so kind! A truly welcome uplifting moment as this terrible year draws to a close....so many thanks to you all!"
Residents - Chaddesley
"Sarah was absolutely wonderful!! Everyone was gobsmacked at her lovely voice; we couldn't believe it! And she brought backing music with her - one of my residents was a professional singer and she said: "that is a beautiful voice". Thank you so much for organising this for us. Honestly, we are all stunned …"
Linda Evans, Scheme Manager - Hales Court
We'll be offering this out to our general needs residents in the New Year so look out for more updates!