Important information for customers in receipt of Universal Credit
2020 - February, Latest news
We recently sent you a letter advising of the annual 2.7% rent increase.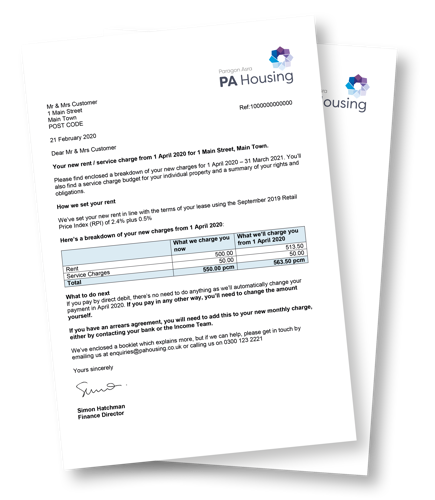 In early April your UC Journal (the online portal you use to manage your UC claim) will notify you that you have a new "To Do" that must be completed.  This will be titled "Updating your Housing Costs". You will be asked to answer a number of questions to find out if your rent or service charge liability has changed.
The information you will need to complete this, can be found in the rent increase letter that we sent to you recently.
Please do not try to input this information in to your UC Journal until it asks you to do so.
If you require further information or support, please contact us on 0300 123 2221 and ask to speak to the Universal Credit Team.
You can find out more about the help and advice the team can offer you by clicking the button below.