Trade apprenticeships available
2020 - February, Latest news
One of our contractors, Fortem continue to support and develop its own internal talent and this is what makes Fortem an employer of choice for many and ensures that its future growth plans will be achieved.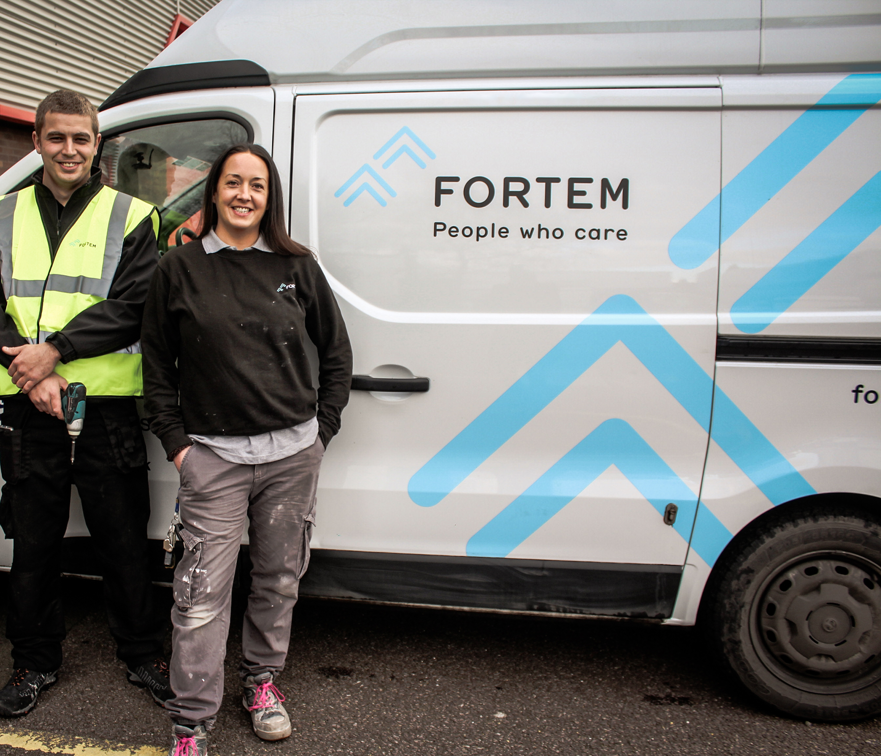 Fortem are currently recruiting for a number of Trade Apprenticeship vacancies.
This year they will be recruiting 28 apprentices nationwide which is a fantastic opportunity to attract the next generation of tradespeople. The apprentice recruitment will be advertised until 31 March 2020.
The locations Fortem will be recruiting in will be Manchester, Birmingham, Stratford upon Avon, Coventry, Loughborough, Walton on Thames and the South West.

Why choose an apprenticeship why Fortem?
An apprenticeship is a great way to start a new career and successful applicants will work towards a nationally recognised qualification, while gaining practical skills and experience - and earning a wage.  Apprentices work with a fully qualified apprentice trainer, as well as spending 1 day a week at a local college.
I love my apprenticeship and would encourage and would encourage anyone who is thinking of joining Fortem to do so, especially those who are looking for something more practical related to theory based. Everyone is so helpful and you will never feel discriminated. Just go for it!

Mia Anthony; Apprentice Carpenter
Apprenticeships last from 2-4 years and are available to all aged 16 and above.
Upon completion of a first trade, all of our apprentices are enrolled in a second complementary apprenticeship - making them truly multi-skilled tradespeople.
The following apprenticeships are currently available:
bricklayer

carpenter

electrician

plaster

plumber

roofer

and many more!
They are looking for people to demonstrate their fit with Fortem and its Values and Behaviours and the assessment centres will be running throughout April. Applications are now open on their website at 

www.fortem.co.uk/opportunities

.