The festival of Vaisakhi
2021 - April, Latest news
Today, on the 13 April, many of our customers and colleagues from the Sikh community are celebrating the festival of Vaisakhi.
We asked our CRM Analyst, Bicram Athwal to tell us more about this important date on the Sikh calendar:
Vaisakhi, which can also be pronounced as Baisakhi, is the festival that celebrates the founding of the Sikh community, the Khalsa, on 13 April 1699.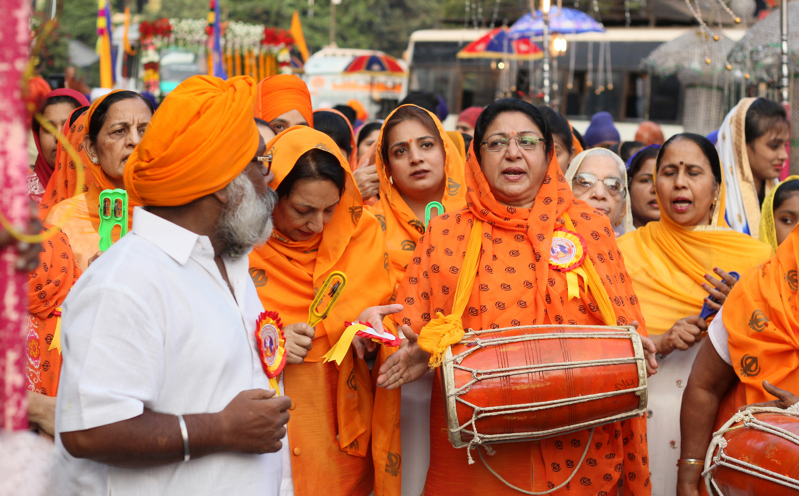 Originally the day was celebrated as a harvest or spring festival which is still celebrated as such by other communities around the Indian subcontinent. However, on this day the last Sikh Guru, Guru Gobind Singh initiated the order of the Khalsa "the pure ones" at a place called​ Anandpur Sahib in modern-day India (Punjab).
So, what happened?
Slight variations of what happened to differ depending on observers from the British or Mughal Raj.
However, Sikhs believe people across India gathered to celebrate the local harvest festival of Vaisakhi. The tenth guru, Guru Gobind Singh, came out of a tent carrying a sword. He asked anyone who was prepared to give up their life for their religion to step forward.
One by one, 5 men stepped forward, each man who came forward represented various castes and geographical regions from the Indian subcontinent. Guru Gobind Singh took each man into a tent and came out with a sword dripping in blood brandishing it to the crowd who were horrified. This happened 5 times with each man who had to be brave enough to step forward.
However, after a while, all 5 men came out of the tent in uniform, no longer where they to be identified by caste, cultural or previous religious background. Guru Gobind Singh Ji had baptised them into the "Khalsa" (The Pure Ones) who went on to be known as the 5 beloved ones. From that day forth all Sikhs who are initiated into the Khalsa are expected to abide by a strict code of conduct and dress code which includes:

All Sikhs adopted the name Singh (Lion) or Kaur (Lioness/Princess) to prevent identification of socioeconomic, ethnic, caste or religious background from your name.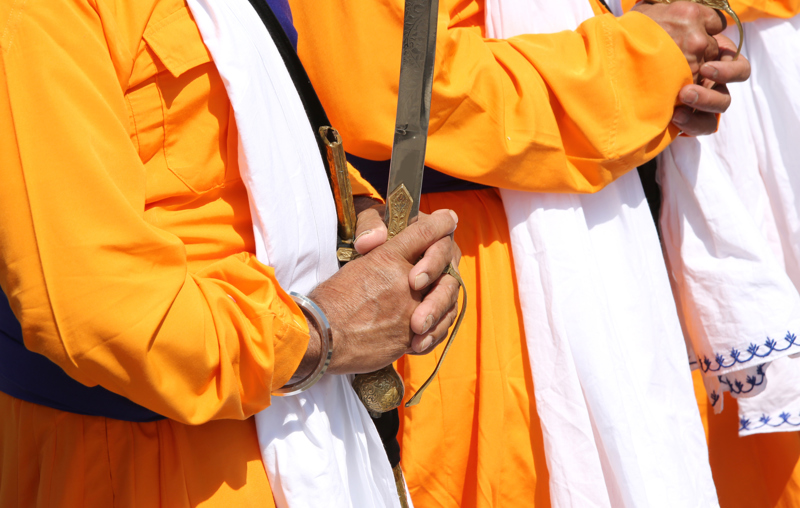 Today, a small number of Sikhs take on the opportunity to be initiated into the Khalsa due to the commitment required. However, a tell-tale sign of a baptised Sikh is the dagger or sword they carry with them.
I hope you've enjoyed reading, and that you have learnt a little more of one of the festivals celebrated by members of the Sikh community around the world.

Bicram
Bicram Athwal
CRM Analyst
What makes you unique?
At PA Housing, we believe that Everybody is unique, and we're committed to promoting diversity, inclusion, and a culture that actively values difference. This commitment is promoted by our Board and applies to all customers, employees and other stakeholders, such as contractors, volunteers and partners. We believe that everyone is entitled to respect and dignity and we are committed to building an environment where our employees, customers, contractors and visitors are treated in this way.