Garden transformed by Walton children opens to the community
2021 - August, Latest news
The Hedgehog Street Community Garden in Walton, Surrey has just opened back up to the public after a much-needed restoration project spearheaded by members of the local youth group.

PA Housing partnered with The Eikon Charity to set up Cromwell Youth Club for young people living on and around the St. John's Estate in Elmbridge. One of the club's main activities recently has been repairing the green space, supported by PA Housing partner Axis.
Katy Thomas, Lead Youth Worker for Cromwell Youth Club, said:
Transforming this garden has helped a lot of local young people who were struggling with their wellbeing during the pandemic. It has been an inclusive activity for those who find stationary, indoor activity challenging but still want to learn and shape their community. Young people don't often get to take a hand in shaping their living space. Now that we've been able to get in and get involved, the children have brought to life somewhere that local people can take pride in. They have done so well and deserve every bit of the positive praise they are getting for this."

Katy Thomas, Cromwell Youth Club
The Eikon Charity works with young people directly in schools and communities across Surrey. The Charity supports young people's physical and emotional wellbeing and through their partnership with PA Housing, the Cromwell Youth Club supports local young people to develop life skills, including being active members of their community.
The young people at Hedgehog Street Garden learn about growing and cooking food, and they have started to grow soft fruits and onions. They're also learning about looking after wildlife, and they've made the garden into a suitable habitat for hedgehogs to be able to roam and created bug hotels.
Without the resources to maintain the site, Hedgehog Street Community Garden in Walton was closed for years. At this time, it was vulnerable to vandalism, flowerbeds and benches had deteriorated and the plants were severely overgrown.
In Autumn 2018, young people from the youth club and other community volunteers endeavoured to renew the site but, disruption during the COVID-19 lockdowns meant the site declined. As the pandemic continued, the garden became a safe outdoor space for young people. It has been the only space they have been able to access because everything else has been closed.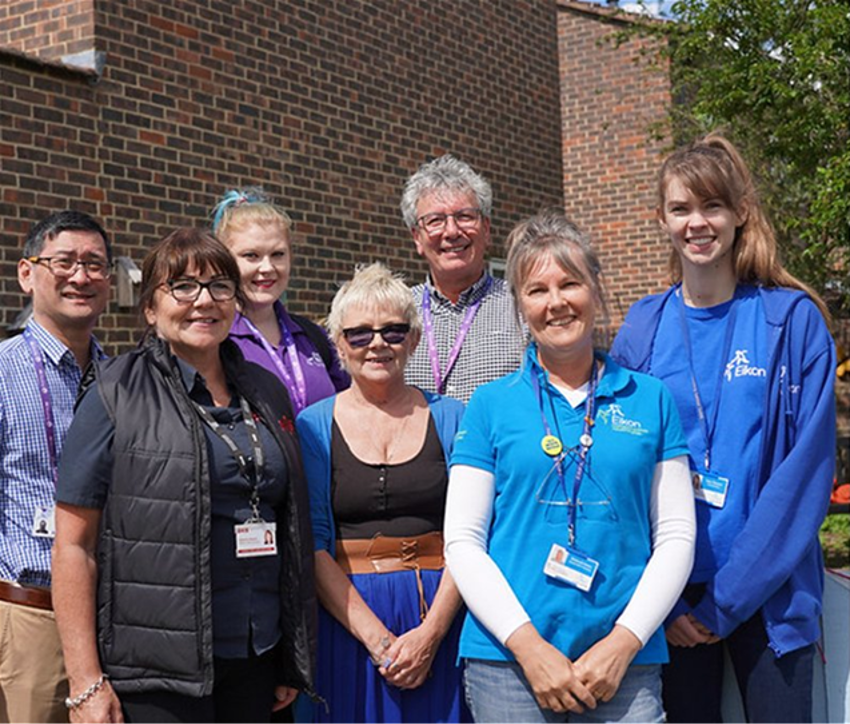 The social impact team at PA Housing works to identify areas that need improvement, and they became aware of the garden while decorating the community centre next door. PA Housing contractor Axis - which runs a similar social value agenda - sent a team to help bring the space into use for the wider community. The organisations collaborated to strip the whole site and rebuild essential structures such as vegetable beds and flowerbeds.
Melissa Lacide, Resident Involvement Coordinator at PA Housing, said:
The work PA Housing and Axis did last week demonstrates how we can get together with our contractors to deliver social value to our communities. After such a challenging time for everyone, it is wonderful to be involved in creating a space where people living on the St. John's Estate can start meeting again."

Melissa Lacide, PA Housing
Anne Hallett, Resident Liaison Officer at PA Housing, said: 
"The garden was very overgrown and not suitable for anyone to use. The hope all above else is that the local community can enjoy it On the open day, children other than the youth group and the nursery came in to enjoy the nice green space. That shows that the garden is already serving its purpose."

Anne Hallett, PA Housing

Keep up to date with all the latest news on our website and, in the current edition of our customer magazine, Doorstep. You can read Doorstep online here: