Making Progress: Gender Pay Gap Report 2020
2021 - August, Latest news
Here at PA Housing, we are unwavering in our commitment to equality, diversity and inclusion. We recognise that 'everybody is unique' and as a result, they should feel respected and valued as individuals with their own experiences, goals, and beliefs.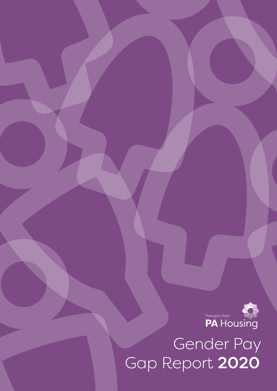 Therefore, we are always striving to make sure our workforce reflects this ethos, and we are aware that there is still a lot of progress to be made. In accordance with this, we recently published our annual Gender Pay Gap Report which compares the wages of male and female employees across the company and details our action plan to better understand what drives the gender pay gap so that we can continue to reduce it. 
As of April 2020,PA Housing reports a mean gender pay gap of 17.3% and a median gender pay gap of 12.4%whichis a decrease from 2019, where the meanwas 19.1% and the median was 12.7%.  
At PA we have a spot salary for each job role. However, because jobs pay differently and the number of men and women performing these jobs varies, a gender pay gap exists.  Our analysis shows that this discrepancy is not an equal pay issue, but it reflects a lack of representation at senior levels of our organisation, particularly in technical, business development, and IT roles. In fact, the majority of lower paid roles are filled by females, but we have a shortage of females in middle salary range technical specialist roles. Whilst we are pleased to announce that we have made some progress over the past year, we are continuing to take active steps to reduce the gap further. 
Additionally, we elected to include an ethnicity pay gap report in our data analysis this year so that we can continue to promote diversity in the workplace across as many protected groups as we can. In April 2020, the mean pay gap between white and BAME employees was 10.2%, whilst the median was 7.3%.  We hope that by sharing these numbers, we can encourage people to be part of our equality, diversity and inclusion journey.