Virtual recruitment event a success
2021 - August, Latest news
On Tuesday 10 and Thursday 12 August, we hosted virtual recruitment events for our Neighbourhood Coordinator roles, and we are proud to report that they were a resounding success.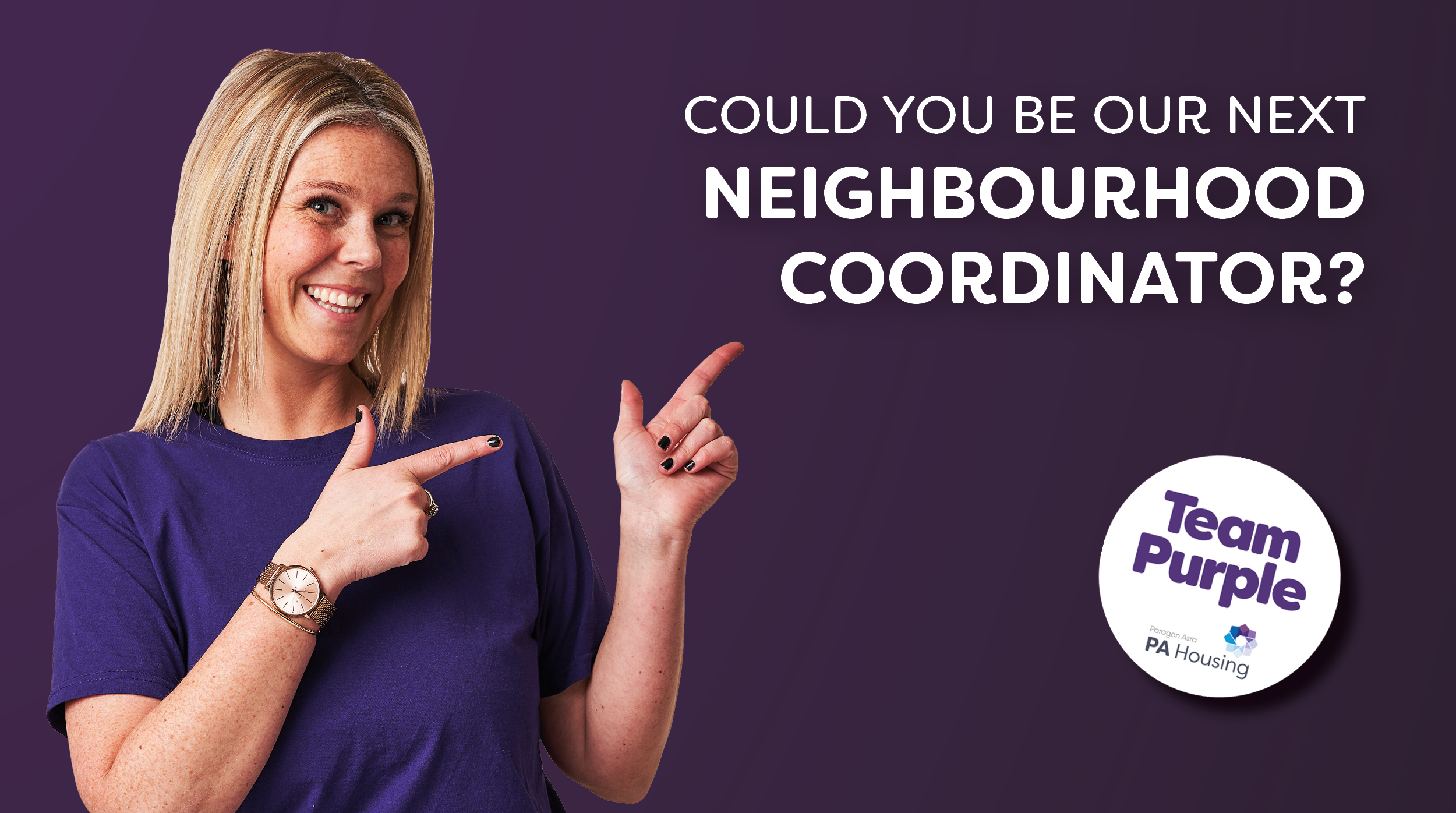 We would like to take this opportunity to show our appreciation for everybody who attended, promoted, or contributed to the organisation of the events which saw a fantastic turnout of over 60 people between the two days. Not only this, but the advertisements for the events were viewed over 1400 times (with 233 views on Indeed) and as a result, this recruitment drive led to 126 applications for the Neighbourhood Coordinator roles across London and the South East area.
Whilst we cannot give all these applicants a job immediately, because we don't have 126 vacancies for that role, the fact that so many people have applied means that we have access to a talent pool of people who have demonstrated that they want to work for us. This will save time when more vacancies arise because these applicants could have transferable skills that may be useful to us in the future. Then, if people have a positive experience with us, it will help to get the name of PA Housing out there and promote us as the bold, inclusive employer that we are. 
Staff Guests 
Over the course of the sessions, the attendees were introduced to the values of PA Housing by our Recruitment Business Partner. In the feedback that we received, one of the attendees felt that PA values aligned with their own desire to help people which was an exciting positive outcome of this brief.  
After the introductory stage, two of our Neighbourhood Coordinators provided first-hand accounts of what it is like to work in the role, detailing all the advantages and the challenges involved. Additionally, two of our Neighbourhood Team Managers joined one session each and, much like our other guests, they made themselves available to take questions at the end about the responsibilities of the job. This interaction with experienced staff was well-received as one attendee stated that they loved being able to hear directly from those already in the role about the highs and lows, the challenges, and the support in place for when the going gets tough. Again, this is beneficial for our brand image as it demonstrates to applicants – and potential applicants – that we are an 'employer of choice'. Or, in other words, by telling the attendees what a day in the life of a Neighbourhood Coordinator is like, we can prove that we are a customer-focused, empowering, respectful organisation that provides opportunity for personal and career growth.  
Neighbourhood Champion Guests 
Furthermore, the attendees also got the chance to hear from some of our involved customers, or Neighbourhood Champions, so that they could get a sense of what it is like to live in our accommodation and be part of a PA Housing community. One of the most insightful moments was when they listed their expectations for the Neighbourhood Coordinators and what traits they would need to succeed in the role. The main word that came to mind for them was "resilience", but they also emphasised how rewarding the role could be for both the employee and the customer. Another nice surprise was a cameo by one of their feline friends, which I'm sure was a treat for those in attendance. In the responses we received, there were a lot of positive comments about how engaged and involved the Neighbourhood Champions are. This bodes well for the future because it may lead to positive relationships between the customers and the new Neighbourhood Coordinators.
More Acknowledgements  
As well as thanking everybody who spoke at the events, it would be amiss not to commend the efforts of the Recruitment Team and the Comms Team to spread the word about the events across their various social media platforms. And, of course, the event would not have been the success that it was without all the hopeful attendees whose interest we piqued with this opportunity. To conclude, a piece of feedback from an attendee that encapsulates these virtual recruitment events perfectly: 
"I must say how much more I fell in love with the role, and it was so nice to hear from the team. I was taken back of how much it came across like a big family, which made it more attractive."
If you would like to work alongside us, check out our vacancies here by clicking on the button below and stay up to date on our social media pages for more events and opportunities like this one.