Become a Management Trainee with Fortem
2021 - March, Latest news
One of our contractors, Fortem who look after our repairs in the South East and London are recruiting for Management Trainee roles.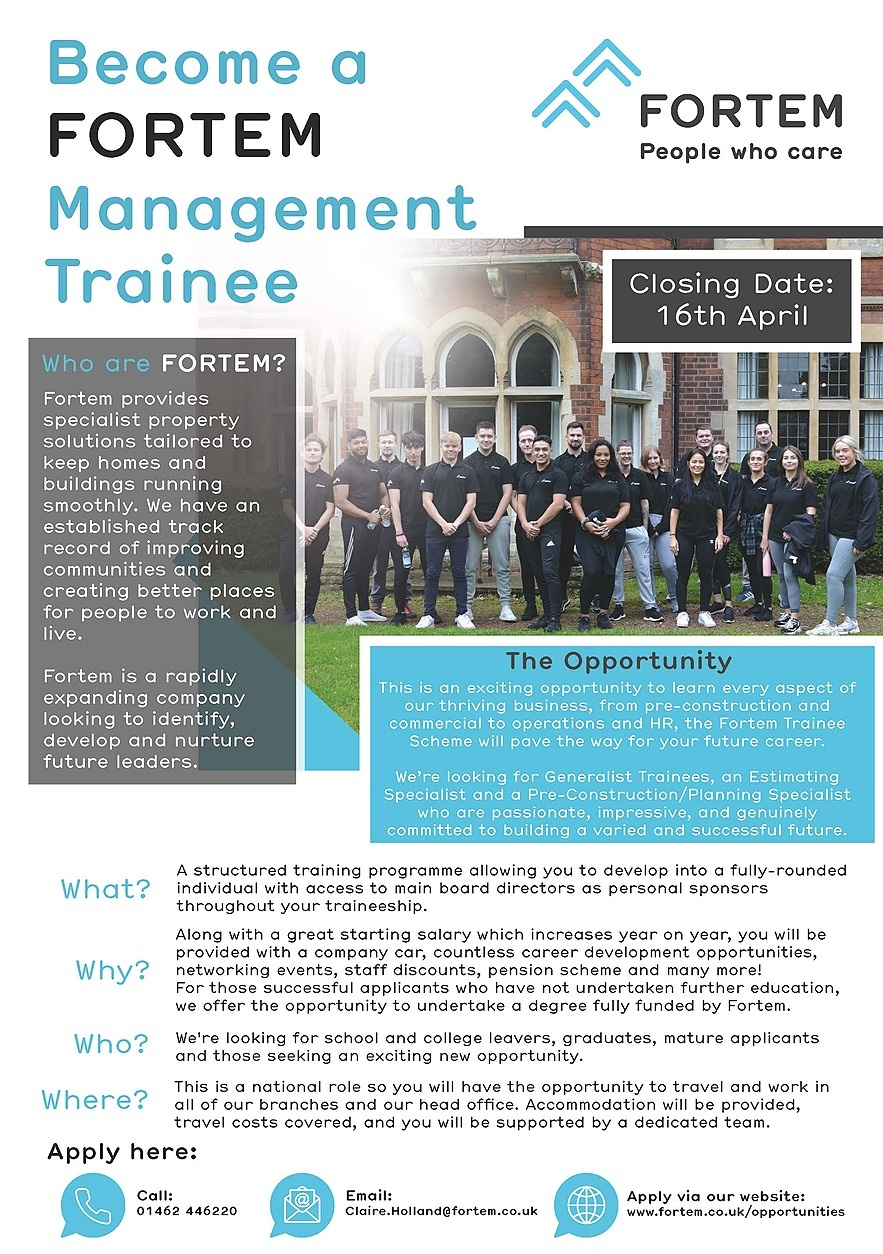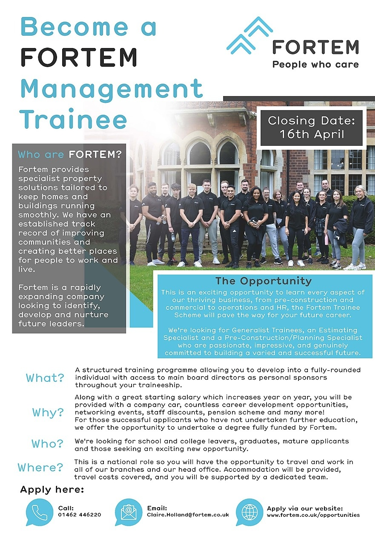 This is an exciting opportunity to learn every aspect of a thriving business, from pre-construction and commercial to operations and HR, the Fortem Trainee Scheme will pave the way for your future career. They're looking for Generalist Trainees, an Estimating Specialist and a Pre-Construction/Planning Specialist who are passionate, impressive, and genuinely committed to building a varied and successful future.
What's on offer?
A structured training programme allowing you to develop into a fully-rounded individual with access to main board directors as personal sponsors throughout your traineeship.
Why apply?
Along with a great starting salary which increases year on year, you will be provided with a company car, countless career development opportunities, networking events, staff discounts, pension scheme and many more! For those successful applicants who have not undertaken further education, Fortem offer the opportunity to undertake a degree fully funded by Fortem.
Who is the scheme for?
Fortem are looking for school and college leavers, graduates, mature applicants and those seeking an exciting new opportunity.
Where is the scheme based?
This is a national role so you will have the opportunity to travel and work in all of Fortem branches and their head office. Accommodation will be provided, travel costs covered, and you will be supported by a dedicated team.
The closing date for applications is 16 April 2021.

Find out more and apply on their website: