Happy Birthday Hilda!
2021 - April, Latest news
If you follow us on Twitter you will have seen this story.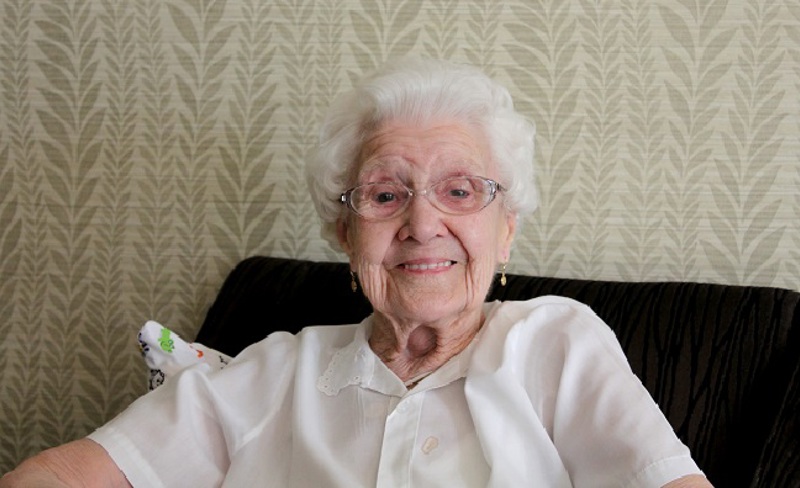 Hilda Hutchinson, who lives at our Extra Care Scheme, Albany House in Nottingham, celebrated her 104th birthday recently and became PA Housing's oldest customer.  Sadly because of the current restrictions we were unable to throw her a party she deserves like we have done in previous years, and her family were not able to visit her…
…but we didn't let that stop us!  Her family stood on the street outside her window with banners, balloons and sang Happy Birthday to her.
Her daughter also bought her a cake so she could blow out the candles as she waved to her adoring fans on the street below – very much like the Queen!
Happy Birthday Hilda!