PA Housing takes 'First Steps' towards housing rough sleepers
2021 - March, Latest news
When Mansfield District Council (MDC) secured government funding for its First Steps project, to house entrenched rough sleepers, the local authority approached PA Housing for help.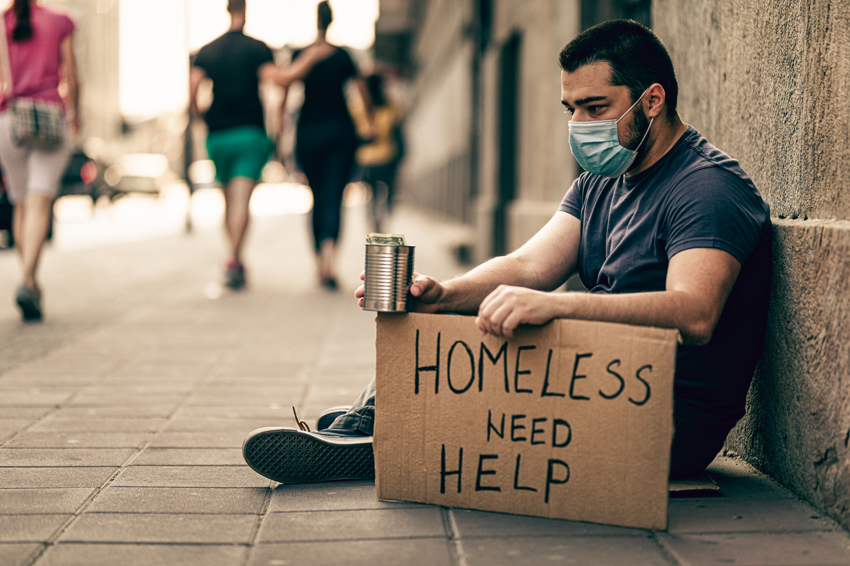 MDC was given £310,628 from the Ministry of Housing, Communities and Local Government to launch the Housing First initiative in early 2020, shortly before the COVID-19 pandemic hit the UK.
The PA team had been looking for opportunities to assist councils in their delivery of Housing First, which focusses on providing homeless individuals with chronic health and social care needs with a stable home from which to rebuild their lives.
So, when MDC asked PA for support to deliver First Steps, the team earmarked two properties in the town.
As soon as the initial COVID-19 lockdown was lifted in August, PA let the homes to two Mansfield residents who had previously been living on the streets. Then, in October, it housed another resident who had been sleeping rough for nearly five years.
There are currently four former rough sleepers rebuilding their lives in PA homes in Mansfield through the First Steps project. Now, PA is planning to house another four people currently living on the town's streets, within the next 12 months.
​PA Housing provides the homes and day-to-day housing management services, while Action Housing offers intensive support to those who have taken on tenancies through First Steps.
First Steps is fantastic project that is helping many entrenched rough sleepers in Mansfield to get off the streets for good – for PA Housing to be an important partner in the project's delivery is a real step forward, and we hope to work with other local authorities on similar initiatives.

Richard Clark, Home Moves Manager at PA Housing
"It is really refreshing to be working with an organisation that shares our vision, but more importantly understands the challenges and works so well with us"

Mallory Seddon, Engagement and Development Officer at Mansfield District Council

Other housing associations involved in the Mansfield project include emh, the Guinness Partnership and Tuntum Housing Association.