Residents celebrate the completion of Trinity Walk
2021 - October, Latest news
PA Housing joined residents and representatives from partners the Royal Borough of Greenwich and Lovell to celebrate the completion of Trinity Walk in Woolwich, London.
Together they enjoyed a special half-term family fun day, marking the successful delivery of the £100m development, which provides 684 energy-efficient new homes, including 239 affordable homes.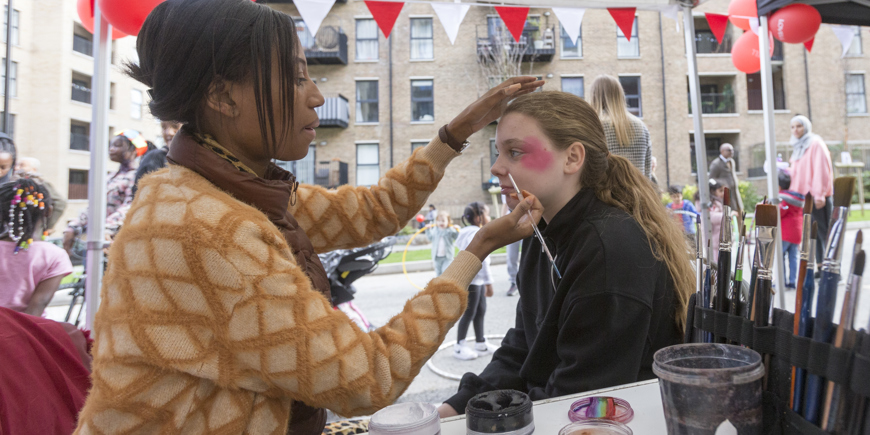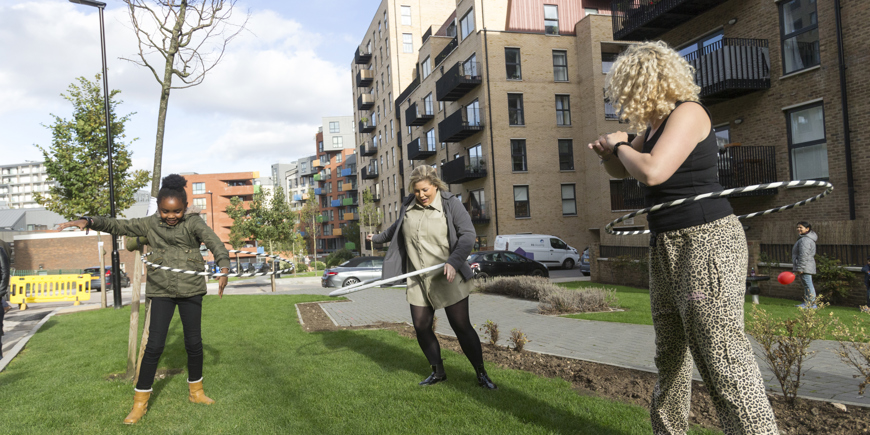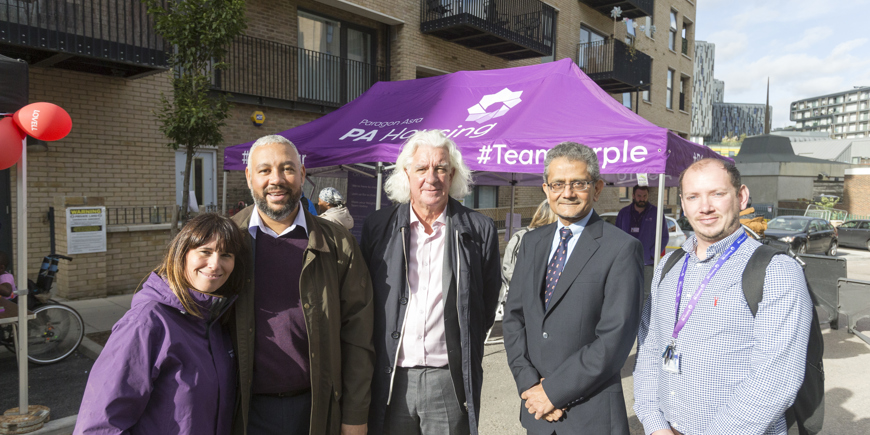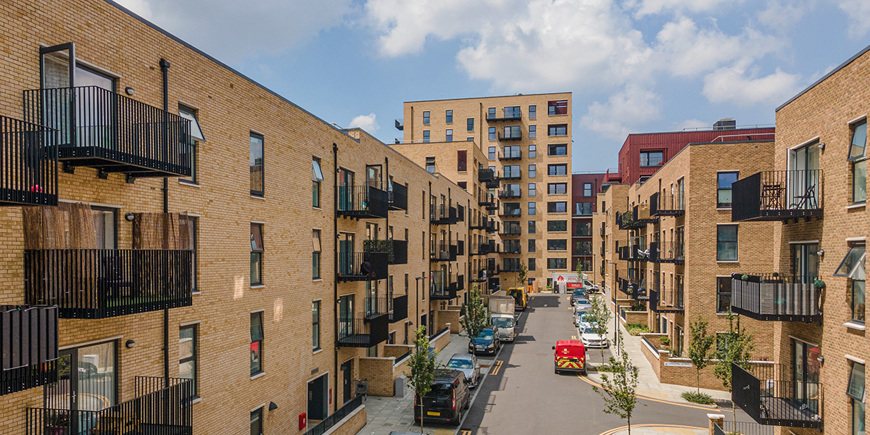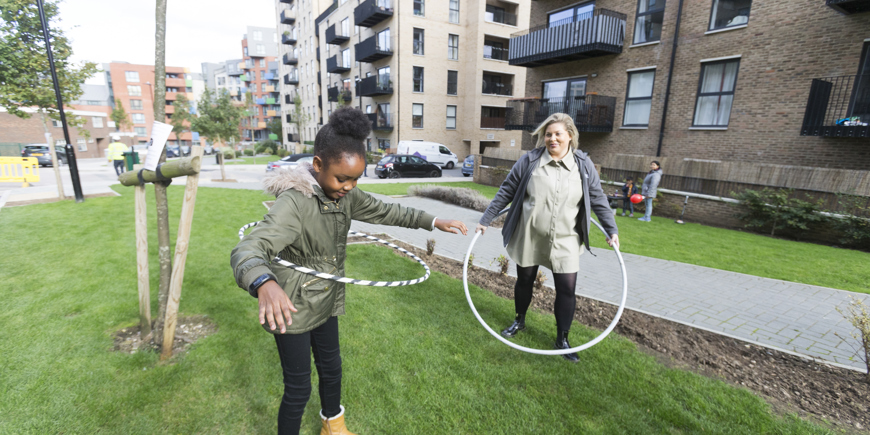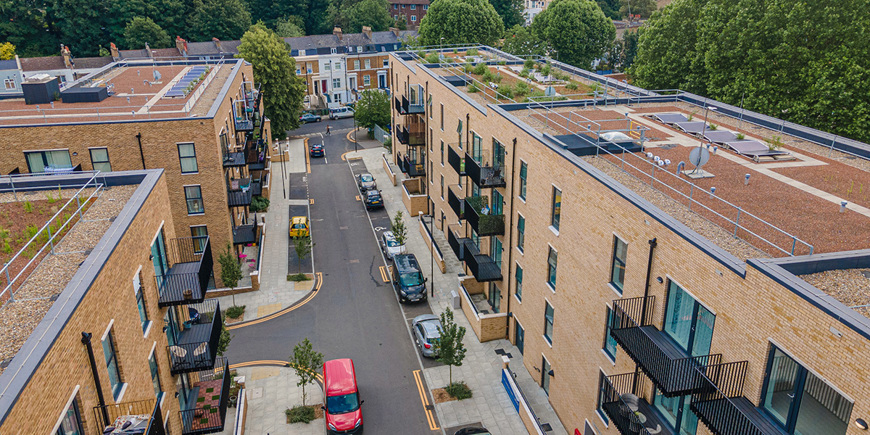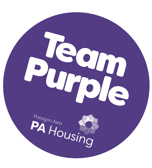 Along with food, face-painting, and the opportunity to learn some circus skills, residents were able to get to know members of PA Housing's Team Purple, whose job it is to be out and about within neighbourhoods, working directly with PA's customers.
The Royal Borough of Greenwich, Lovell and PA Housing began their work at Trinity Walk in 2016 and delivered hundreds of much needed new homes on the site of a former 1960s Connaught housing estate. Trinity Walk is the first of three new developments, with Trinity Park and Trinity Rise set to provide more affordable homes, homes for sale, and community spaces.
PA Housing is committed to delivering affordable homes in the capital, and yesterday's event has been a great time to reflect on our work with the Royal Borough of Greenwich and Lovell, and all that we've achieved so far. The PA team, many of whom were at today's event, are the people who will be providing ongoing housing management services to the residents at Trinity Walk and we look forward to being part of this community for many years to come.

Dilip Kavi, Chief Executive
This regeneration project has brought hundreds of state-of-the-art, energy efficient homes to the borough, while also sparking job creation and economic growth

Councillor Danny Thorpe, Leader of Royal Borough of Greenwich
Local people and residents recognise that Trinity Walk is fast becoming an impressive community as well as a lovely part of London to live in.

Lovell regional managing director, London and Southern, Stuart Gibbons,