A round up of some of our summer activities in Elmbridge
2021 - September, Latest news
During the first half of 2021, Melissa Lacide, Resident Involvement Coordinator, was busy working with our amazing community partners to plan the delivery of summer holiday programmes.
These were set up in response to the pandemic with programmes designed to enable young people aged 5 to 16 years to access a meal or snack; sports and play activities; and arts, crafts, and music sessions, all for free on their doorstep.
The programme took place in the borough of Elmbridge and we've had some great successes:
Club 4 in Walton-on-Thames
Throughout August we supported Spurgeons to run a week's session on St John's estate and 3 weeks of sessions at Walton Youth Club to reach the wider community.  Following our outreach across Walton, we had 25 eligible households submit an expression of interest directly to PA Housing and referred on to Spurgeons – this didn't even include referrals from the partners who also work with our families!
The sessions were over subscribed, which showed the need for this provision.
The funding was successfully awarded to Spurgeons by Active Surrey through the Department for Education as part of a national holiday activities and food programme.  In Elmbridge the partnership was a hugely successful, pooling together the resources and expertise of multiple community stakeholders:

"Thank you all so, so much for your hard work, patience and fun that made the clubs really successful.  From a pop quiz we did on last Friday's session the children…  almost all gave 9 or 10 out of 10 for how much they liked it and some many more up to a billion… and all quizzed said they would come back again!"
Katie Vinnicombe, Senior Family Support Worker/Community Development Lead, Elmbridge Family Centres
Happy Days stay and play in Esher
Throughout August we supported Lower Green's Community Centre and Preschool to run stay and play sessions.  A total of 96 children attended overall, with 56 families benefitting from the sessions and the majority being from the estate.  A total of 227 sessions were booked, with 31 families attending more than one session and 15 families returning for several sessions.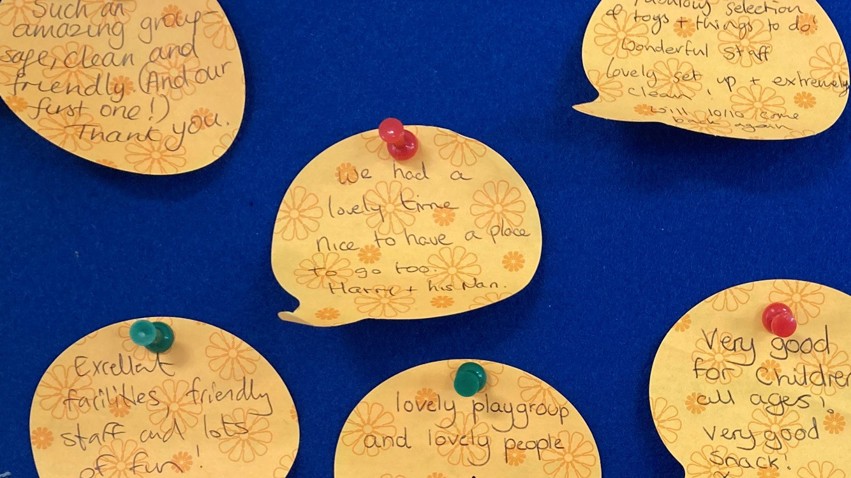 Photo copyright: Lower Green Community Centre
Each child attending received a snack pack at the cafe after the session and the adults had a hot drink.  The community centre staff and volunteers were able to support a number of parents in other ways e.g. provisions for a parent who was struggling financially and arranging a school uniform grant for a local parent.
Funding was provided by PA Housing to not just support our 30 families but the wider community too.  Donations were also given by local supermarkets for the café to provide a snack for residents.  Although on a smaller scale, this was a very successful partnership with:

It was great to go down, meet the families, and see them enjoy the fun activities on offer in such a welcoming environment.
"Many thanks to Melissa at PA Housing for funding this so generously and enabling it to take place.  Thanks also to the Lower Green Preschool and Silvermere Gym for the use of their equipment and to Sophie and Lindsay for supervising the sessions so efficiently and creating such a welcoming atmosphere."
Jenny French, Community Projects Manager, Lower Green Community CIO
Shout! holiday activities in Molesey
On 31 August, residents from Plymen House and Sutton Court attended a 3-hour open play session.  This included a play zone with stilts, spinning pods and Duplo/Lego, making animal crafts, giant games of Jenga and Connect 4, and a parachute game lead by our very own Catherine Goodchild.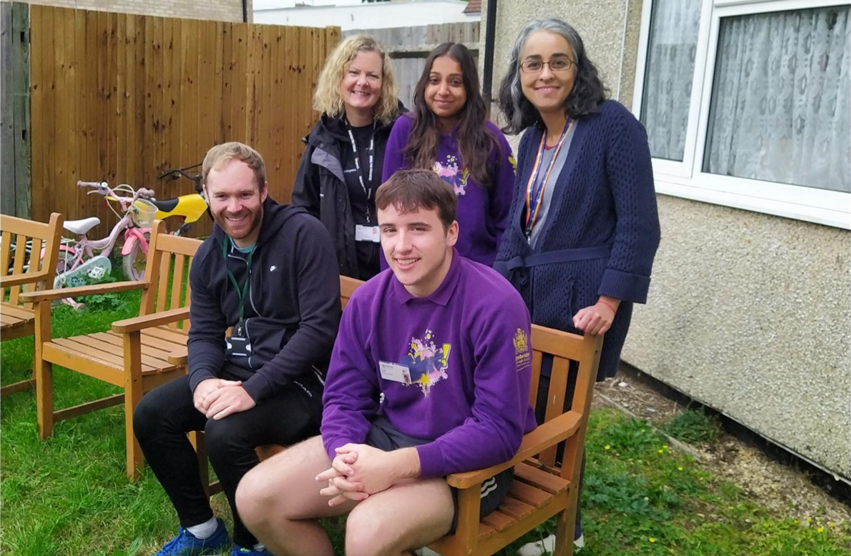 Despite the drizzle, the session was enjoyed by all where we had 15 young people - aged up to 12 years old - attending with a parent.  It was a nice chance to chat with parents and sign post them to other things going on in the local area, like the Island Farm Community Allotment and Centre for the Community.  We hope to see the parents at our upcoming local area forums.
Initially, the plan was to support parents to run a street play session but then Catherine suggested we trial a play session to engage with families this side to Molesey.  It was another successful partnership with the play development team at Elmbridge Borough Council.
"We had good feedback at our events this summer as well as high attendance and we would like to build on this for the future."
Siân Evans, Play Development Officer, Elmbridge Borough Council
Where possible, we're also hoping to replicate sessions like these in other boroughs so watch this space as more partnership and funding work is being done behind the scenes to ensure that these programmes can take place over future school holidays too.