A message from Dilip Kavi
2021 - January, Latest news
We're here for you through Tier 5 restrictions and anything that may follow.
Firstly, I want to wish each of you a very Happy New Year, and hope that however you were able to celebrate the festive period you were able to do so safely and with your loved ones.
I want to reassure you that as we enter the new lockdown we are still able to provide essential services. The government has confirmed that:
The housing market remains open and renters and buyers can still move home
Tradespeople are still allowed to enter homes provided they follow social distancing guidance.

While lockdown restrictions apply, we will continue to provide services to you as normally as possible. The safety of our customers and colleagues is of course our top priority. We understand some customers may not feel comfortable with letting us into your homes and we will not be carrying out non-urgent work at this time.  We'll check with all customers before we attend that nobody in your household has symptoms, is self-isolating or shielding and all our staff and repairs contractors will observe social distancing and adhere to current guidelines, including the wearing of a face covering whilst inside your home.
However, there are some things we need to continue to do, such as gas safety checks and servicing of appliances.  We'll also need to visit you if a repair is an emergency or is urgent and will cause further damage or pose a safety risk if left unattended.
If we are due to carry out routine maintenance or planned work to your home (e.g. kitchen, bathroom or boiler replacements) we will contact you to discuss arrangements and if necessary, re-schedule any appointments.
Our Neighbourhood Coordinators and Independent Living Teams will still be carrying out neighbourhood and scheme inspections.  Please do let us know about any concerns you have about your block, neighbourhood or the wellbeing of your family and neighbours.  Our Housing teams are all working as usual to support you and address concerns raised.
Our offices will all be closed to the public until further notice. If you need to report repairs or access other services, please use the My PA app or alternatively telephone us on 0300 123 2221.
We will continue to update our website and social media if any further announcements are made by the government.
We know many of you will have far more immediate concerns and we understand that some may be struggling financially because of the virus.  If you've lost your job, are concerned about how to pay your rent or manage your money, please get in touch with us.  Our Tenancy Sustainment Team have been busy helping customers since March and can offer you support and advice, e.g., on accessing government financial support schemes and help if you're struggling to understand your benefits entitlement.
Please text SUPPORT to 0790 300 8003 or email us on income@pahousing.co.uk.
We're also continuing our work to make sure that we have up to date contact details and information about each of our customers. You may receive a notification in My PA, an email, a phone call or a paper form from us so that we can check we have everything up to date.  This is important for us to be able to provide the best possible service to you so please help us by completing this information.
This is a worrying and challenging time for us all, and I want to thank you for your continued patience and understanding as we do our best to keep you safe and supported. Just like in 2020 we're here for you when you need us.
Please continue to follow the guidelines being issued by the government and together we can help control the virus and stop the spread.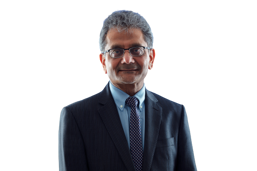 Yours sincerely
Dilip
Dilip Kavi

Chief Executive